The best blenders for the elderly.
Top six blenders for seniors.
Our bodies change as we age, therefore it is very helpful to be aware of what to pay attention to when buying a blender for a senior citizen. This can make a huge difference to the individual and their use of the blender. The right blender will be used more frequently and enrich the seniors' culinary experience.
These are the key things to be aware of and to take in consideration when buying a blender for an elderly person.
Light blender pitcher with good grip
As seniors get older they lose strength in their forearms so it is very helpful if they have a pitcher that is light weight and ideally one with a good grip. This becomes even more important when the pitcher is full, especially if the content is hot, e.g., hot soup. Glass might be preferable by many but it is much heavier and if it does tip over or drops it is more likely to break. Hopefully not landing on someone's toe or feet, such unnecessary accidents can be avoided.
Easy to use and read controls
With deteriorating eyesight and diminished motor skills having simple and easy-to-use controls makes operating a blender much easier for seniors when the buttons and switches are clearly labeled and very straight forward.
Easy to remove lids
Blender lids need to fit tightly to prevent the contents from push out. However if they are too tight or do not have an easy way to take them off it can be very challenging and depending on the content, e.g., hot soup, also dangerous.
Easy to clean
If the blender's pitcher is light then this is already a big advantage. Glass blender pitchers are much heavier and can much easier slip out of the hand, especially when wet. One-piece pitchers are probably best as they do not need to be disassembled to be cleaned. The act of disassembled often requires a firm grip and some strength. See "Best way to clean blender pitchers."
Cord storage
Many quality blenders have an area where the blender's cord can be tucked away. This ensures that no electrical cables are in the way on kitchen countertops. Less likely for anything to happen.
One-piece pitcher
The most difficult part for some seniors is the disassembled of a blender pitcher to clean it. Often this requires a firm grip and some strength when opening the bottom part to get to the blenders blades. If the blender is wet then this becomes even much more challenging.
Minimal control feature, straight forward
The less control features the blender has the easier it will be for a senior to operate. More controls usually mean smaller buttons and knobs, and smaller font to read. This way there is less confusion.
Stable and sturdy
The best blender for a senior is one that has a stable standing and will not tip over easily, or wobble across the kitchen countertop when in operation. Fewer accidents are likely to happen then.
Blender power - High speed blender
In general, the more power the blender has the easier it is for elders as they do not need to chop up food items [as much] before putting them into the blender, e.g. carrots and apples. Also the outcome is usually much smoother and creamier, which results in less sip-and-chew results. This is important when making soups and vegetable drinks. High speed blenders are the most powerful blenders.
Here are Best Blenders top blender for Elders: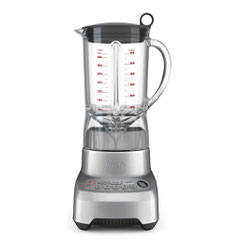 Breville Hemisphere Control Blender BBL605XL
Pros: Buttons are very easy to press, light weight pitcher with soft grip, easy to clean, and modern look.
Cons: Lid can be tight but due to the loop can very eaily be used to leverage to open easily. 
---
KitchenAid Blender KB580 or KB560 – 5 Speed Blender
Pros: Buttons are easy to press, light-weight pitcher with soft grip, easy removable lid, most speed settings from selection, price.
Cons: Smaller print, buttons could be larger (on the PRO they are large enough).
---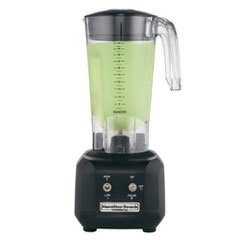 Hamilton Beach Commercial Blender Rio
Pros: Easy to operate with two speeds, light weight pitcher, light weight blender if moving is important.
Cons: Least powerful from this selection, lid can sometimes be difficult to open.
---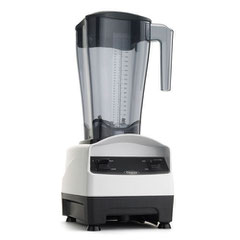 ---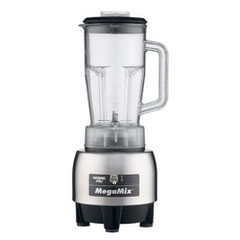 ---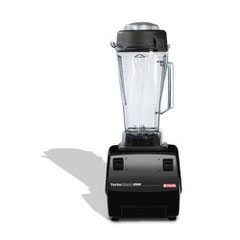 VitaMix 4500 Blender TurboBlend
Pros: Very powerful, easy to operate with two speeds, best warranty from selection.
Cons: Lid can be difficult to open, price, tall blender (20 inch).
---
---