Consumer Reports Blender Best Buy 2013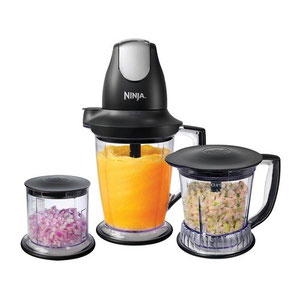 A bit of a surprise - Consumer Reports Blender Report give the Best Buy Blender Award to the Ninja Master Pre Professional QB1004. It beat out VitaMix, who was the 2010 top-scorer. 
The Ninja Master shared the top spot with the VitaMix 5200 - score of 90 out of 100 - however there is a huge price differece between these two blenders. The Ninja Master is prieces at $60 and VitaMix at $450. 
Amazon's reviews for the Ninja Master are also very good, over 250 consumer reviews with 4-stars.